Hey guys,
It has been a very interesting couple of weeks for me, going through the GAPs protocol. The GAPs (gut and psychology syndrome) protocol is a short term diet that can heal a lot of autoimmune diseases. I decided to go through it due to joint inflammation that just seemed to never want to go away. I was expecting it to be a lot tougher than it has been, since it is known to be one of the most restricted diets ever. My meals consisted of homemade bone broth, fermented sauerkraut, kefir, soup, and honey.
Note that this is a short term diet that is intended to heal the gut, and a lot of digestive, autoimmune and mental disorders. I am all about experimentation!
I did experiment with a lot of soups, something I don't do quite often. I also fell in love with butternut squash and eat it every single day now. It's such a yummy, filling vegetable.
This week was stage 2 of the Intro diet, and I added eggs, pancakes, and roasted chickens. I have to say that the inflammation faded since day 1. My bloating went away and I feel really relieved from a lot of digestive issues I was having.
You can learn more about this protocol here:Gut and Psychology Syndrome: Natural Treatment for Autism, Dyspraxia, A.D.D., Dyslexia, A.D.H.D., Depression, Schizophrenia
As I started experimenting with squashes and pumpkins, I thought why not bring the Halloween vibes back and make some pumpkin-based cookies 🙂
PS: Do you love smoothies? check out my 9 anti-inflammatory smoothie recipes that will help you with back, joints pain or overall inflammation in the body. It's free to download 🙂
LOW CARB ALMOND BUTTER PUMPKIN COOKIES
This recipe is ridiculously easy and simple. If you have a nut butter at home and some pumpkin puree, you are good to go. You can also use butternut squash for this as well. I'd be interested to know how it turns out!
These cookies are very yummy I finished that whole plate in a day #shameless 🙂
I hope you give them a try!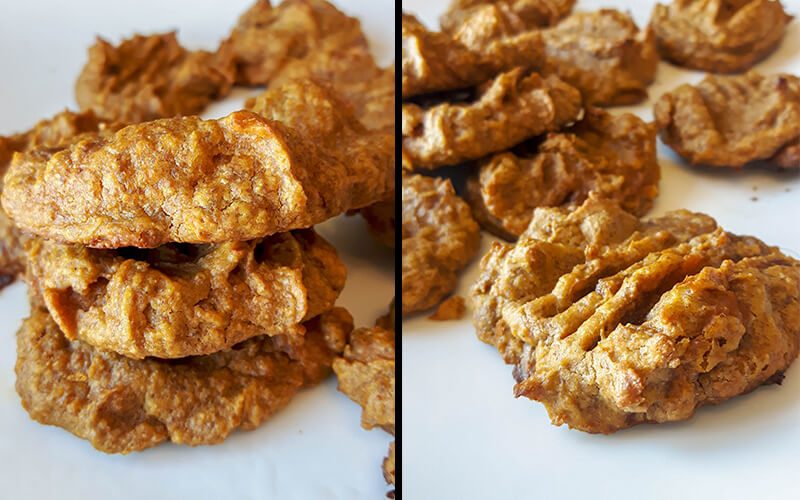 ALMOND PUMPKIN COOKIES – THE RECIPE
Low carb almond butter pumpkin cookies (Paleo, grain free, gluten free, Gaps)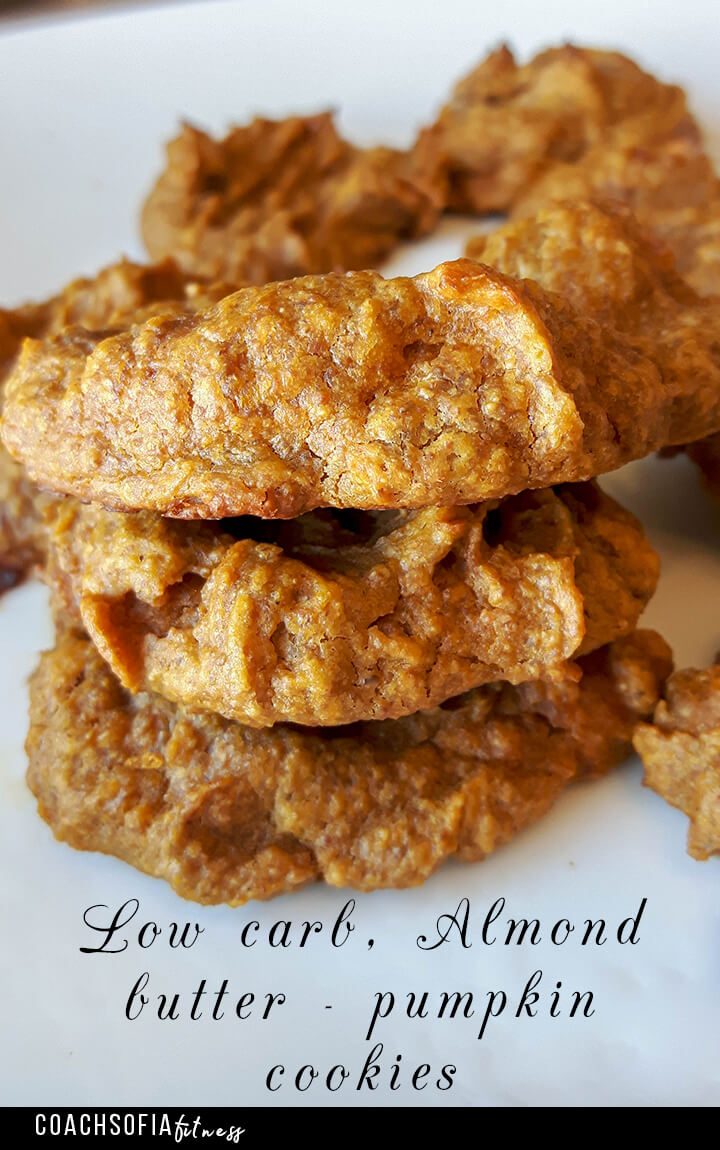 Ingredients
1/3 cup of pumpkin puree
1/4 cup of almond butter (you are free to use more)
1/4 tsp pumpkin spice
1/4 cup of almond flour (This will help thicken the cookies. I tried without the flour and they came out very soft).
1 pinch of salt
1 tbsp honey - you are use stevia or xylitol
Couple drops of Vanilla extract
Instructions
Preheat the oven to 350 °F
Combine all the ingredients in a bowl.
Line a baking pan with parchment paper.
Scoop the mix with a teaspoon into the parchment paper.
Use a fork to press on the mounds.
Bake for 15 minutes
You guys, this low carb almond butter pumpkin cookies recipe is so awesome and super easy. It takes me less than 5 minutes to combine all the ingredients and another 15 to bake.
Until next post…
Sofia
Hey! My name is Sofia and I'm here to help you eliminate lower back pain and piriformis syndrome without spending years in pain stuck in temporary fixes. Click here to learn more about me and how I can help you…