Each and every penny spent on Sofia's program was worth it
Earlier this year, I had the worst back pain flare up I've ever had and while researching I found Sofia on Instagram. When I decided to join the Build Your Body Back program I didn't know if it would work for me. BUT let me tell you…Each and every penny spent on this program was worth it. It exceeded my expectations. My lower back pain started decreasing and I got back into working out with free weights and NO FLARE-UPS! I'm so happy. I truly enjoyed working with Sofia because she listens and truly cares about you as a person. She is right there with you every step of the way guiding you.
Wendy
Oh my gosh, so many positive changes and Goodbye SI Joint Pain
The things I learned have been life-savers. The personal interaction and advice were priceless. My piriformis issues have been reduced by at least 50%. Thank you.
Judy
I didn't know whether I'd learn anything new
I highly recommend working with Sofia. Finally, someone who understands all aspects of piriformis syndrome and the impact it has on everyday life. I've previously been overwhelmed with information online and from many, many different healthcare professionals but with Sofia's help I feel more in control and am heading in the right direction on my healing journey.
Helen
I thought it would be impossible to figure out just where my pain was coming.
Sofia is a compassionate coach that has been through the chronic pain journey herself! I have had hip pain and sciatica that no doctors, blood tests, or MRI's could figure out. According to all of them, I was a normal woman and they shrugged me off as just needing to maybe try some yoga or some type of relaxing exercise. I had hit rock bottom, I was frustrated, sick of doctors appointments and copays, sick of trying diet and exercise programs that left me in worse condition than before. Then I happened to find Sofia's YouTube channel and website and that was the changing point in my journey. It was a no-brainer to try Sofia's program! I thought it would be impossible to figure out just where my pain was coming from as all the doctors I had seen could never give me a definite answer on the subject. During the first couple weeks of Sofia's program Build Your Body Back, I couldn't believe we had finally pinpointed exactly where my pain was coming from and the areas of instability and weakness I have.
Denise
After 4 sessions I feel much better, I am not 100% there yet, but I am confident I will be there soon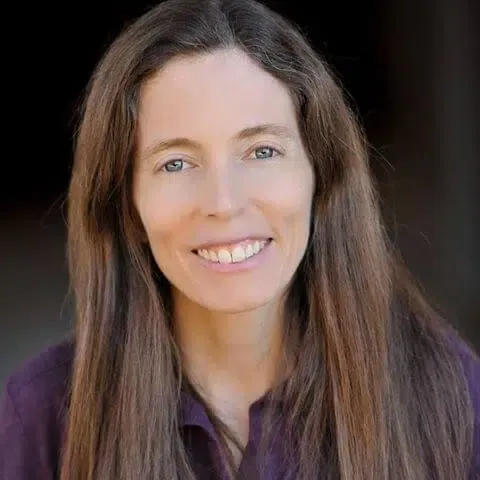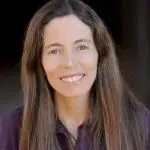 After 4 sessions inside the Build Your Body Back Program I feel much better, I am not 100% there yet, but I am confident I will be there soon. A regular Physical Therapist doesn't have time to listen. Sofia is very intuitive, knowledgeable and a great listener. Through her sessions, I realized what workouts to avoid, how to do efficient exercises for my piriformis pain. She really can spot what you need to work on just by listening and talking to you
Ana
You have helped me with knowledge and support that is specific and more than my current care providers have given me.
Lianne
Sofia makes proper exercise so easy to integrate
She's very reputable and passionate in her work. A lot of people are so lost when it comes to injuries. She helps them find the way
Laura Imhoff
Athletic Therapy Home Turf
Today I decided to sign up for the Back Pain bootcamp
I feel amazing and can notice the difference. Yesterday I was in so much pain after a week of work and got up this morning, joined the Back Pain Bootcamp and completed a workout!! I am so excited to continue to use this tool to become the person I know I am! Strong, active, healthy and happy. I am so glad I found your blog one-day scrolling through Pinterest"
Jessica G.
I loved that I found a program designed for people like me
I joined the Bootcamp to keep the inflammation and pain from coming back. The stretches are my favorite part, they helped me improve mobility. I love that I found a program specific for me
Blanca Rivera
Wow, just done your workout and I feel so good already.
I can't wait to start doing this on a daily basis. I have suffered from bulging disc pain, degenerated disc disease and arthritis for 20+ years. Being very weak in the core definitely contributes to the pain I have in my back, hips, and legs. Thank you so much for you easy to follow video, I just love it!!
Tam
Sof, I want to thank you for the enormous change you've brought into my life
Sofia helped me avoid burning myself out from stress & information overload. I wanted to exercise without hurting myself.  She is so compassionate but also straightforward which is the best part. She's amazing at what she does. You won't regret training with her.
Iris Buenconsejo
The BEST money I have ever spent
This is the best money I have ever spent. The Bootcamp's "Sitting with ease" video helped me so much. The videos are great and easy to follow! I gained more mobility and strength. You'll gain lots of knowledge in this program!
Mona
life changing
The info you've given me inside the Back Pain Bootcamp is seriously life-changing. Now I know what is actually happening with my body and how to properly fix it.
Gabriela M.
I loved this training!
The exercises are simple to do at anytime. I noticed I'm a lot more stable and I can actually feel the change.
Mary
I loved seeing the exercises and the muscle names associated with them
Doing these exercises helped me reduce my back pain. I regularly engage my core and I'm mindfully applying the principles learned in this mini-course in my everyday activities. Thank you, Sofia.
Gail
Yoga With Gayleee
Even my Physiotherapist noted a big difference since I started
I absolutely love the content. I especially liked the first video about activating the core. I did lots of physio sessions and nobody explained it like you. a big advantage is that I can watch it several times till all the movements are perfectly clear. I'm delighted with my progress. Even my Physiotherapist noted a big difference since I started. Sofia's tutorials are all very clear. Thank you so much, Sofia!
Mona
I am more conscious of my core in everyday activities
Great mini-training. Doing these core exercises has made me conscious of using my core when I'm walking
Bronwyn